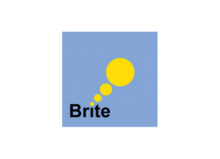 Built for girls ages 13-16, this online summer STEM program has an interdisciplinary focus. Brite, which began in 2020, is currently a joint venture between NGCP and The Hello Studios. The program provides a high-quality, online suite of activities centered on collaborative learning with female role models. Brite 2021 consisted of two courses: Art x Science, featuring role models and activities at the intersection of art and science, and Dream Big, Take Risks, featuring role models and activities that introduced girls to pioneering, multi-disciplinary careers in STEM. A customized online platform, accessed through a 1:1 device, served as a launching pad for girls to participate in individual, small group, and community-wide activities.
Document
Brite Case Study
The Brite Case Study explores how girls derive meaning from an online role model experience, employing a qualitative analysis and an intersectional feminist lens. This study contributes knowledge to the field related to integrating online STEM role models into programming, their potential impact, and key factors to consider to optimize impact.
Document
Brite 2021 Evaluation Findings Report
SJLR Solutions, LLC evaluated the 2021 Brite program. The full report is available for review below.
Website
More Girls Choosing Computer Science Despite Roadblocks
Girls who've had mentors are 2.5 times more likely to be confident in their ability to succeed in school and careers. Katarina Lucas, NGCP's senior program manager, was interviewed about how Brite 2020 focused on building relationships with mentors.
Associated Partners